Quad Biking
This is one of our most popular activities at House of Mulben. Absolute beginners to experienced riders of all ages are welcome to join in the fun!
You'll be given full instructions on how to ride the quad bikes and how to tackle to various obstacles on the courses. All our quad bikes are automatic, making them easy to handle. We have 3 tracks of varying degrees of difficulty which have been specially designed to take advantage of the natural terrain and woodland.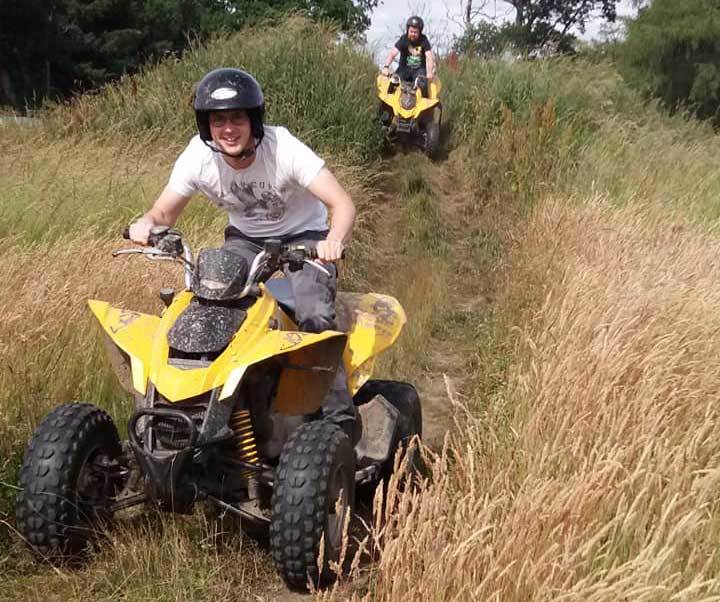 Depending on the time of year and what crops are growing, it may be possible to ride the quads in the huge open spaces created after harvest. This is flat, fun and fast. You will have complete freedom of acres of land.
Safety helmets are provided and we advise you to wear old waterproof clothing and strong footwear, especially when the weather is wet.Quad biking is fun and exhilarating. Why not try it?
Quad Biking could be included in a day package. We can tailor any or all of our activities to suit your preferences. The choice is yours!

Availability?
It's Jul 2019', we are very busy and in peak season, available dates are limited, please use the Quick contact form
at the bottom of this page

or contact us to avoid disappointment.